Automate your

digital mailroom

with AI
Route all of your organization's document input through Parashift and automate routing and retrieval for any use case.
Demo & Trial Account
* includes powering your existing mailroom applications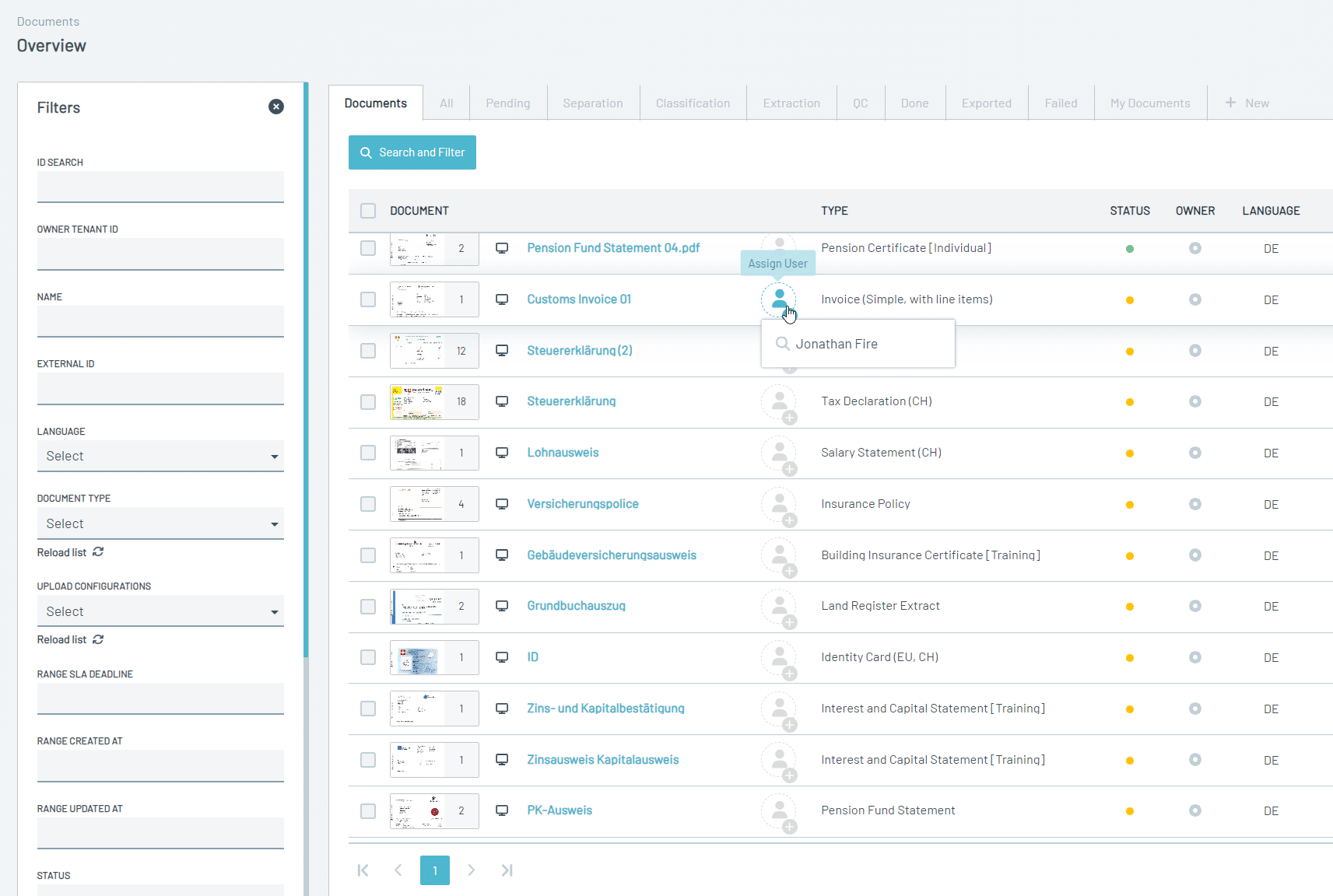 Multiple channels - multiple downstreams
Integrate document inflow from your applications and provide generalized data from document to your applications.
Separate & sort mass amount of document inflow
Reduce your costs and turnaround times by automating the sorting and routing of all the documents in your organization.
Work decentralized, work digitally
Todays after-pandemic world requires a digitallly, decentralized workmode. Also for documents.
Approve and validate document data
Read data from documents and present data to the right users and departements.
Enhancing your existing document infrastructure
Parashift is an add-on to existing DMS infrastructure, not a replacement.
Documents, secure and compliant in the cloud
Use a secure, enterprise-grade, cloud-native infrastructure for your digital mailroom.
Power up your

digital mailroom Parashift parses relevant documents from your E-Mails Assign documents in your organization
Assign documents & batches to teams, departements and users. Build your own automation
Reduce the load on your workforce by delegating mundane document tasks to the machine.
Intelligent Document Processing
One platform covering

all use-cases

across your entire organization
Excellent for

AP processing

but not limited to it
Enterprise Intelligent Document Processing does not need to stop after automating AP. With Parashift you enable your organization to automate a wide range of documents.
Lift your

digital mailroom

to the next level
Through the excessive use of AI, you can now process hundreds of different document types with a high precision.
Security and compliance for

processing CID

in the cloud
Automate any document process in banking in the cloud. Securely and compliant.
One central

Intelligent Document Processing

platform
Consolidate your isolated OCR solution into one enterprise Intelligent Document Processing platform.