M-Files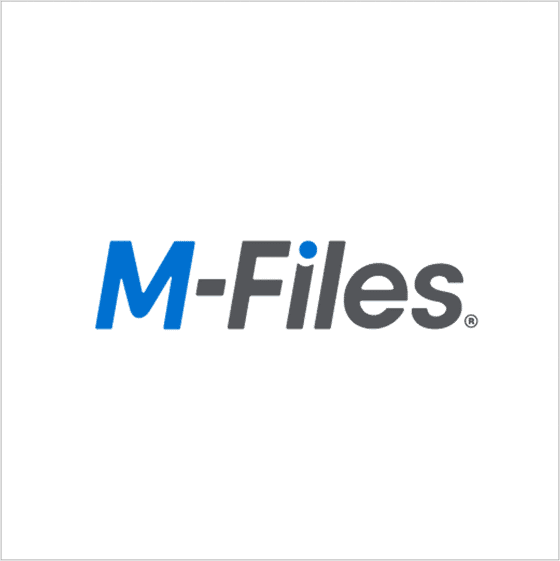 M-Files
M-⁠Files is a global leader in information management. The M-⁠Files metadata-⁠driven document management platform enables knowledge workers to instantly find the right information in any context, automate business processes, and enforce information control. This provides businesses with a competitive advantage and substantial ROI as they deliver better customer experiences and higher-⁠quality work with lower risk.
The M-Files Platform empowers customers to take control of their business
With M-⁠Files, managing information becomes frictionless regardless of dependencies, systems, repositories, applications or the number of collaborators.
Knowledge workers can finally access "silent knowledge." With our platform, storing, searching and sharing knowledge becomes a natural part of everyone's workday.
Knowledge workers can work in context which means they can model their own world with new searches, new views, new workflows or they can follow workflows set by others.
With our platform, the number of use cases is limitless. If your business can envision it, you can build the workflow and automate processes.
Contact Information
500, West 2nd Street, Seaholm, Austin, Travis, Texas, 78701, Vereinigte Staaten von Amerika